August Newsletter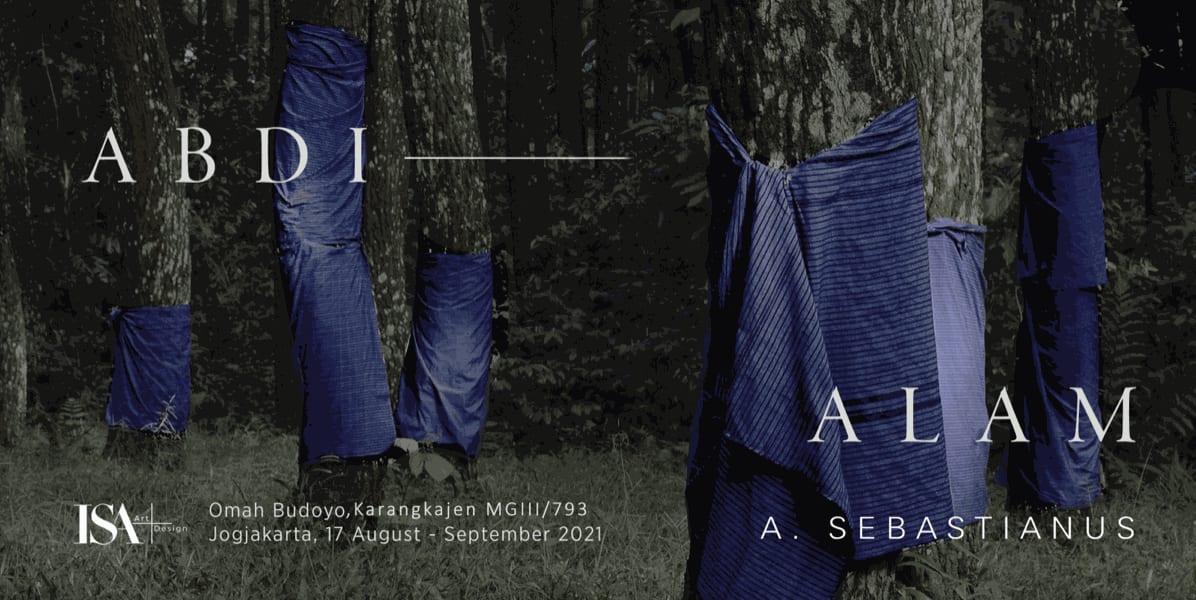 ISA's New Incubator Space in Yogyakarta with Omah Budoyo
Isa is pleased to announce that we are opening a new incubator space for young Indonesian artsits at Omah Budoyo. Founded by Warwick Purser, Omah Budoyo is a collective of art, designers and artisans. Located in the heart of Yogyakarta on Jalan Karangkajen MGIII/793 Omah Budoyo is committed to showcasing the best of Indonesian art and design.

The inaugural show, to coincide with ArtJog is a solo show by Alexander Sebastianus Hartanto – entitled Abdi Alam. The exhibition will be opening on Indonesia's Independence Day, August 17th until September 30th 2021. See the full address at the ISA Art and Design Website.

Artist, weaver, and ethnographer, Alexander Sebastianus Hartanto,will showcase the remnants of his contemplation following his pilgrimage across the forests of Indonesia in his exhibition, Abdi Alam. Learning from master traditional weavers, Sebastianus aims to decolonize and deconstruct the indigenous arts, that he considered have been highly affected by Westerns ideals. In this exhibition, he uses traditional motifs found in Batik as the inspiration behind his art: Lurik, repeating straight, parallel lines, and Telupat, the grouping of these lines into threes and fours. The Lurik weavings in Abdi Alam are presented as forest guardians; the wrapping of individual trees protects the borders of endangered forest from poachers and loggers on the island. As a line represents a tree, a woven cloth represents one forest. All of his works in the exhibition shared the same message: re-sacralizing and reclaiming Indonesian traditional arts from the standards that are imposed by the mainstream fine arts industry.
Artist Spotlight
Yaya Sung
Yaya Sung (b.1986) has been engaged with contemporary arts since 2006. She viewed visual arts as a platform for her to express her opinion on the topics of human rights, minority rights, women's issues, including the history and the politics of Chinese diasporas living in Indonesia. This expression of opinions is derived from her personal experience asan artist, a mother, a Chinese-Indonesian, and a human being. In order to present these themes, Yaya Sung had explored a wide variety of materials and artistic techniques, including photography and videography, performance, installations, and collage. She is using her trauma and fear as the fuel for her to investigate on what it means to exist.
Upcoming Exhibitions
September launches Ines Katamso first solo exhibition in Jakarta. "It Happened" from 1-30th September @Wisma 46.

Our Wijaya Gallery is exhibiting a selection of artworks from Indonesian modern and contemporary artists ranging from A.D. Pirous, Agus Suwage, Hadassah Emmerich, Sinta Tantra among others.

ISA's galleries are open by appointment in line with the Indonesian Government covid restrictions. For further information please visit our website or contact us at enquiries@isaartanddesign.com or whatsapp +62 811-1733-553.
September 23, 2021