HAPPY NEW YEAR 2021
Last year in 2020 was a year of challenges for the art world because of covid. At ISA we launched our new physical gallery on 3rd March, 2020 (10 days before lockdown) with an exhibition titled "30 Under 30: Inter(subject)ivity" featuring female artists in their 30s and below to show our seriousness in supporting female artists and their artworks. Amidst the wide-scale social distancing, we created our first, entirely online, interactive exhibition "Corporeal/Material" featuring Southeast Asian performance art photographic archive as early as 1977. This year was also the launch of OPPO Art Jakarta Virtual 2020, a local innovation through which we can support the art scene and create four exciting online-offline exhibitions. Of the four editions, the inaugural exhibition was "Buah Tangan", where we showcased five Indonesian diaspora artists' works and stories. This exhibition was followed by "Spaces", an exhibition on large scale women's works as well as "Humdrum Hum", focusing on young contemporary artists's and their practices. 2020 forced us to adapt to the online environment which compliments our physical shows.

In 2021 we will continue to bringing experimental, exciting, and educational programs. With this, ISA Art and Design and team are wishing you a blessed and exciting year ahead.
FINAL MONTH OF ART JAKARTA: CONTEMPLATIVE - RECOLLECTIVE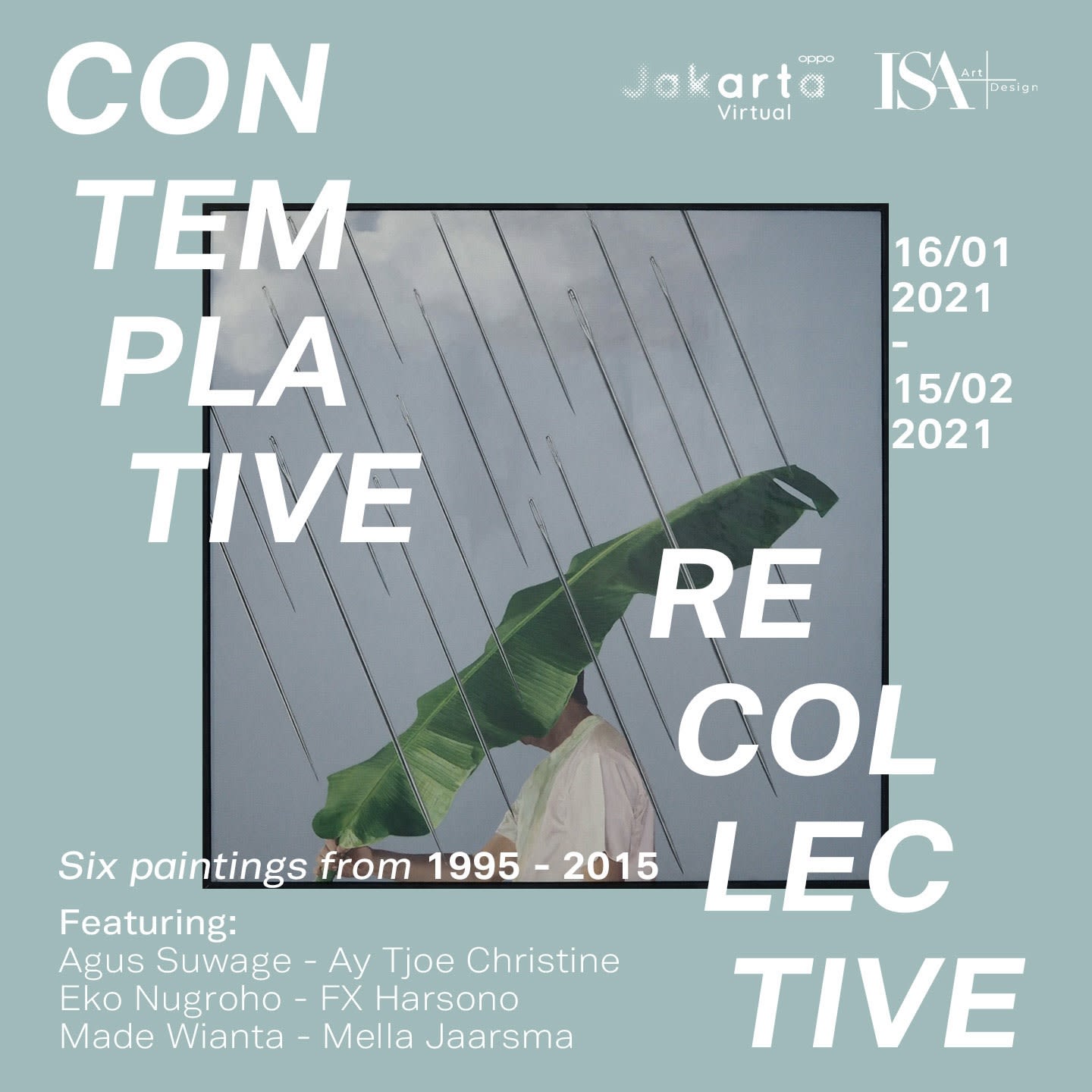 six artworks from the art boom era and beyond
For the final month of OPPO Art Jakarta Virtual 2020, ISA Art and Design are presenting a selection of artworks from the most prominent names in the Indonesian art scene, including Agus Suwage, Ay Tjoe Christine, Eko Nugroho, FX Harsono, Made Wianta, and Mella Jaarsma. Each of the artworks in this exhibition carries the story and nuance of specific time and events in Indonesia. The paintings featured in this exhibition were created between 1995 - 2015, encompassing a time leading up to the boom era, during the boom era, and a few years afterwards. These artworks are curated from private collections, and their quality has stood the test of time. By presenting this exhibition, ISA Art and Design hope to recollect and contemplate the various pivotal movements, voices, and struggles that have shaped our current art scene.
artist focus: eko nugroho
Eko Nugroho comments on social justice and political issues through his artworks. Based in Yogyakarta, he has developed his own unique style cultivated from many years in the art industry which has translated to many mediums such as drawings, embroideries, sculptures, film and much more. The cartoonish and graphic figures that seemed to have popped out from 90s sci-fi flicks are then juxtaposed with gory poses and visual elements that bring up the work's satire atmosphere. His ever evolving work consists of a new visual language where political messages are playfully intertwined with appropriated aesthetics of street art, graffiti, and comics into his personal way of working. Eko has since risen to international acclaim with solo exhibitions all around the world in countries such as South Korea, Japan, France, USA, Germany and more with collaborations with brands such as Louis Vuitton, BMW, and murals commissioned at various events.
ARTWORK FOCUS: CITY LIGHTS, I MADE WIANTA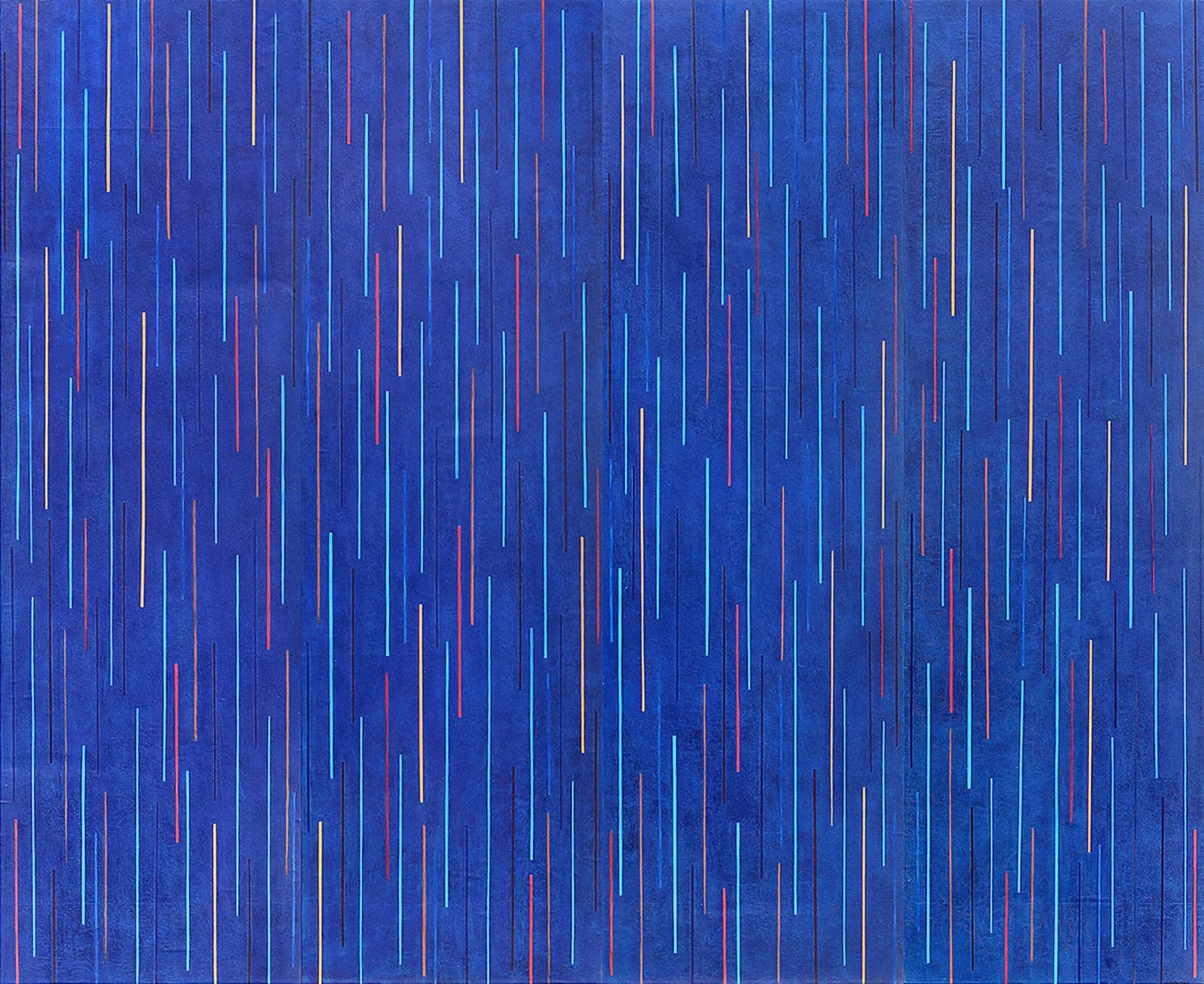 In commemoraiton of the late I Made Wianta, we will be displaying this artwork that was part of Made Wianta's exhibition titled "Run for Manhattan" that is both a play on words and an enigmatic mantra. Art, like sympathetic magic, works by drawing connections between previously invisible points. While retaining some of the elements of traditional Balinese paintings, Wianta created new pictorial spaces wholly different from conventional Balinese paintings' figurative features. He is best known for his thematic use of geometric expression where he and manipulates various shapes to express his views on society.
Jl. Wijaya Timur Raya No. 12 Jakarta 12710 Indonesia
e: enquiries@isaartanddesign.com
p: (+6221)723-3905
www.isaartanddesign.com
September 12, 2021