REOPENING ISA: SUMMER HANG

Reopening ISA: Summers Hang

We are reopening back our offline gallery after almost 4 months of operating fully online to ensure everyone's safety. Our "Summer Hang" is a group show of artists, ranging from young contemporary Indonesian to the old masters. To continue our emphasis on female artists we have new large-scale works by the female Malaysian-based artist Chong Siew Ying with "At Dawn", 2020, Lu Hsin Ying with "Period of Tide", 2019, as well as "Garam di Laut, Asam di Gunung, Bertemu dalam Belanga" series by Etza Meisyara.

Chong Siew Ying (b. 1969, Kuala Lumpur) left Malaysia for France in 1990 to pursue her studies in Fine Art. Chong Siew Ying's practice is grounded in both Eastern and Western painterly sensibilities. Although well known for her dynamic gestural brush strokes and expressive compositions, she continues to develop new techniques and approaches to subject matter to explore painting as a distinct form of visual poetry.

Liu Hsin-Ying (b. 1991, Taiwan) was trained at the Art Students League in New York in 2013 and at the Department of Fine Art, Taipei National University of the Arts, Taipei, Taiwan, graduating in 2015. She works in a variety of mediums and approaches such as painting, drawing, video and performance art, drawing inspiration from the personal and cerebral. She is currently based in Kuala Lumpur, Malaysia.

Etza Meisyara is a (b.1991, Bandung) is a multimedia artist, a Fine Arts graduate at the Bandung Institute of Technology, who is concerned with the issue of conversion, which is studied, in the artistic dimension relating to science and technology. Her works are often sounds, installations, performance, and visual arts. She is the recipient of the Young Creator (2nd Winner) award from Tokyo Design Week 2015. She has often participated in exhibitions or multimedia performances at national and international levels.

Our summer hang also includes a new selection of secondary market works such as Heri Dono, Agus Suwage and Christine Ay Tjoe. They are the first and second generation of Indonesian artists that experienced the Indonesian and Southeast Asian art-market boom post 2004 -2005, with works successfully entering the auction scene and steadily increasing in price.

From our ongoing online exhibition "Corporeal/Material", we are exhibiting some of the printed photographs in our gallery: "Writing in the Rain" and "Destruction" by FX Harsono; a seminal figure in the Indonesian contemporary art scene with a career spanning four decades, and an active critic of Indonesian politics, society, and culture, "Shadow of the Past" by Arahmaiani ; Indonesian female artist-activist, as well as "Di Atas Angin" series by Jim Allen Abel ;a fine-art photographer, actively creating with photography collective MES56.
Artist spotlight: christine ay tjoe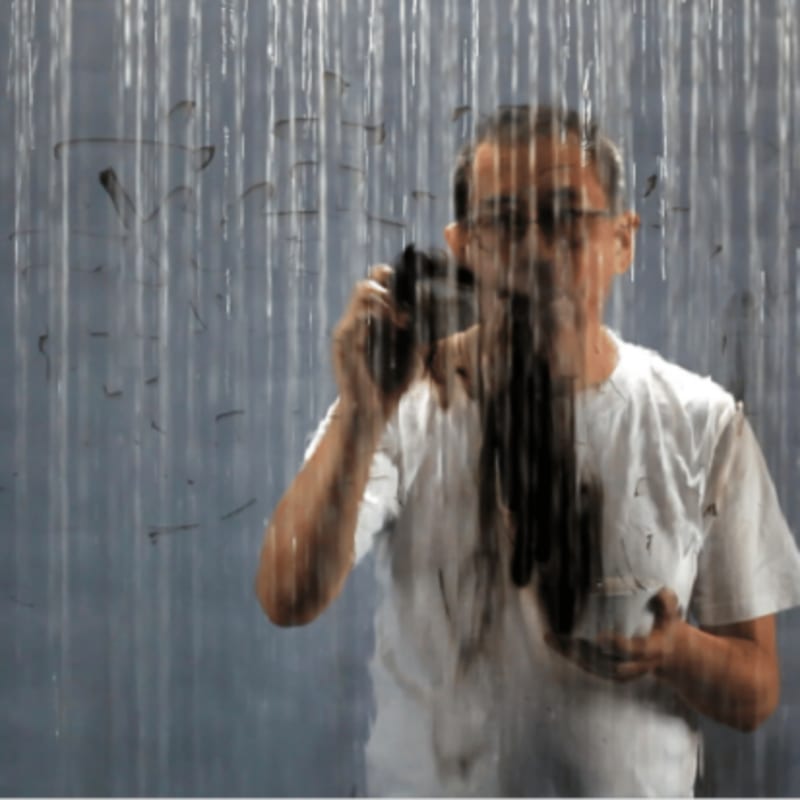 Christine Ay Tjoe
Alter Ego, 2003
Acrylic on Canvas
100 cm x 120 cm
Born in 1973 in Bandung, Christine Ay Tjoestarted her career as a graphic artist. She experimented with dry-point technique, and this taught her a lot about the sharpness of the needle and about lines. The artworks currently exhibited at our space are few of the earliest works by Ay Tjoe. Her artwork started to get noticed in 1999, which is the production year of one of the prints we exhibited titled "Gift from '98", after her group show at Bandung, Jakarta, and Yogyakarta titled "Biasahaja'99"

Her diverse oeuvre now encompasses painting, drawing and sculpture as well as large-scale installations. Each plane, layer, crack, line forms a landscape of hills, abysses, plateaus that denote joy, tears, fear, courage, pain and ecstasy. This pattern had manifested from the very beginning, when her works were more figurative as exemplified in "Alter Ego", a painting that we currently display in our space, and it becomes even more apparent in her later pieces.

Ay Tjoe approaches art with a fearlessness, purity, intensity and vulnerability unlike any other Indonesian artist of her generation. With brutal honesty, she reveals her emotions so absolutely. Christine Ay Tjoe was recently announced as the winner of the 2019 Asia Arts Game Changer Awards Hongkong.
upcoming exhibition: buah tangan
IDA LAWRENCE
A STORY MY FATHER HEARD AS A CHILD (IX), 2019
ACRYLIC ON CANVAS
50 X 36 CM
"Between these two worlds my heart is split. And I feel urged to offer both sides my loving thanks" - Raden Saleh

For the first week of September, we are going to have our first offline show in our gallery space with "Buah Tangan". "Buah Tangan"is a group exhibition featuring artists that came from Indonesian Diaspora background; having mixed heritage or living away from Indonesia yet still feel somehow connected to the culture.

This exhibition explores the fluid concept of national identity, locality, and belonging in contrast to the rigid and permanent geopolitical border. It also explores expressions of topophilia and terraphilia, as well as the sense of space attachment, placement, and displacement.

Featuring Adam De Boer, Hadassah Emmerich, Ines Katamso, Ida Lawrence, and Sinta Tantra.

These artists are also bringing home mementos from places afar, -with the "place afar" and "home" being constantly interchanging for them, or even simultaneous; East and West, Self and Other, Foreign and Familiar- while at the same time expressing their itinerant experiences through the creations of their hands.
ARTIST TALK WITH ARAHMAIANI AND A.D.PIROUS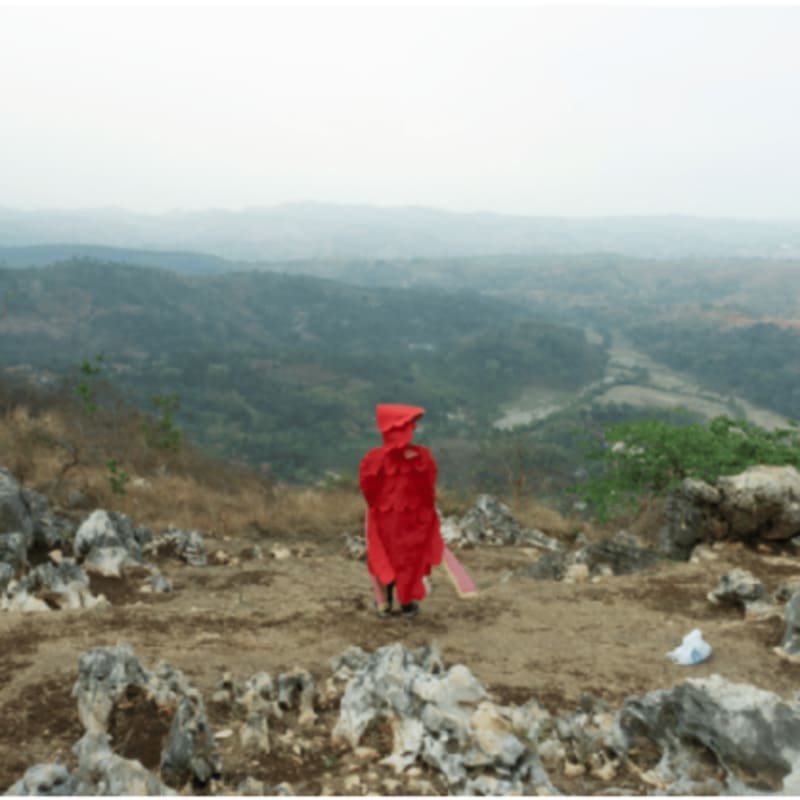 August 6 2020
4 P.M WIB
IG @wtc.jakarta
@isaart.id
In celebration of Idul Adha and the opening of our first offline exhibition since the New Normal Period, we are holding an artist talk about Islamic Art with two Indonesia's most seminal artists: Arahmaiani and A.D. Pirous moderated by our principal Deborah Iskandar.
Jl. Wijaya Timur Raya No. 12 Jakarta 12170 Indonesia
e : marketing@isaartanddesign.com
p : (6221) 723-3905 | www.isaartanddesign.com
September 10, 2021