Arahmaiani Speaks of Justice Through Her Arts
Little is known that outspoken artist Arahmaiani – one of the most seminal and respected contemporary artists in Indonesia – was raised in a pious family. It's actually where she first learned freedom of expression. The artist, who is a pioneer in the field of performance art in Southeast Asia, said she was not dreaming to become an artist when she was little. Her childhood dream was to be a prophet. Her father, who happened to be a noted cleric in Bandung, West Java, was shocked and speechless when she told him of her dream in the 1960s. When he said it was impossible to become a reality, she was angry. "It was unfair!" she said, questioning why all prophets in Islam are men. Arahmaiani, who will turn 58 in May, laughed when retelling the moment recently in Jakarta. Arahmaiani is represented by ISA Art Advisory in Jakarta. She is based in Bali, Yogyakarta and Jakarta. Read full article on Jakarta Post
ISA Art Advisory's contribution into bringing art accessible for the public and our private clients have lead us into creating a substantial amount of notable projects that help bring out character and identity into people's homes and corporate spaces. As mentioned in the latest Indonesian Design Article titled 'Art in Interiors', "Art has become a personal outlet of expression for those who make and buy it. It's increasingly becoming a necessary component of a modern home, thanks to the myriad ways it can transform a room's color and space. Art is a facet of design that accomplishes more than just decorating a room, it provides an exclusive insight to your character." Principle of ISA Art Advisory Deborah Carr Iskandar contributes monthly in writing articles for a number of magazines including Indonesian Design. Visit our Website for more articles by ISA or go to Indonesian Design to read this full article.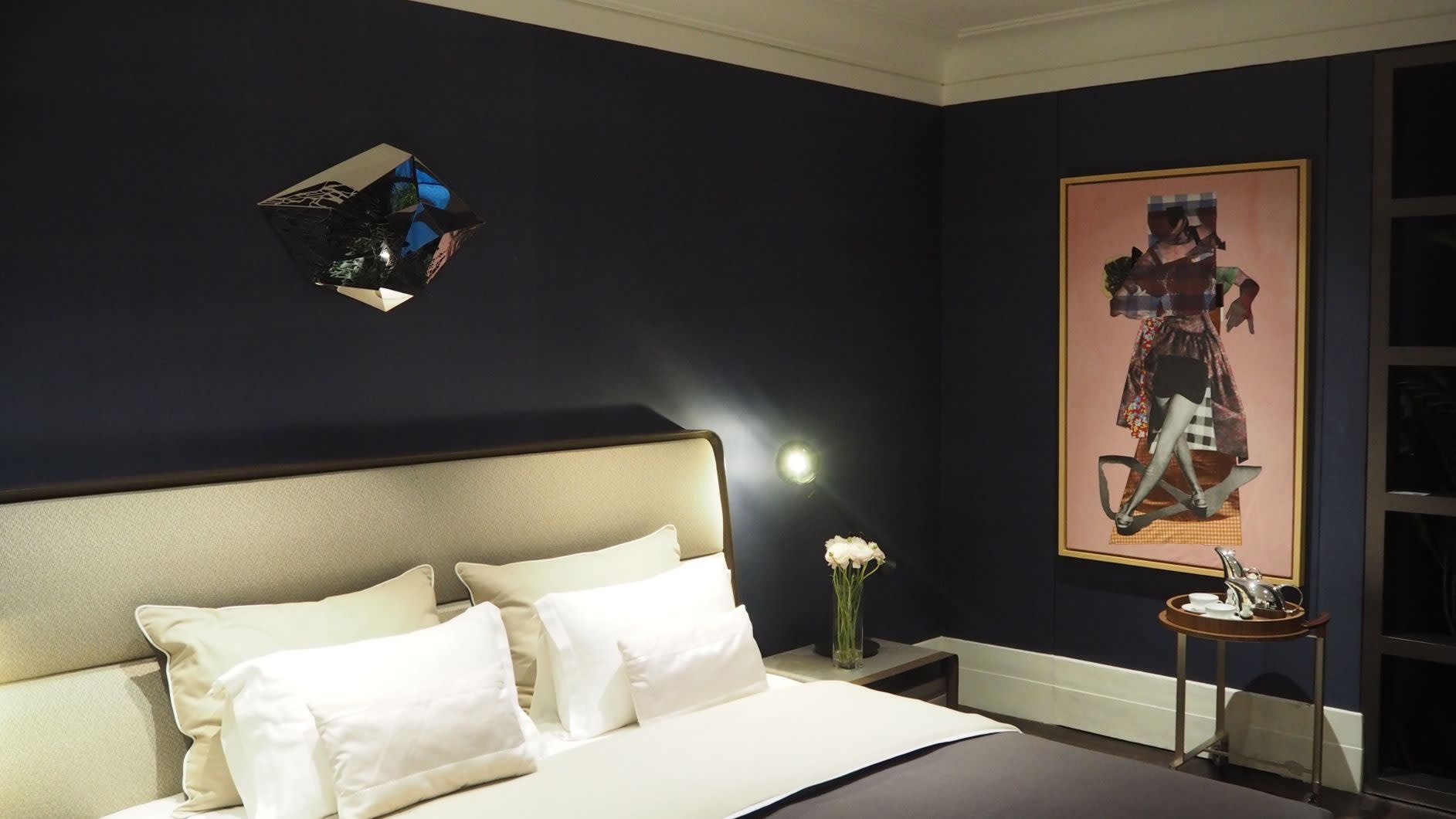 120th Anniversary of Giorgetti Design
The 120th anniversary of Giorgetti Design took place at Prodotti, Jakarta where ISA contributed in providing a selection of artworks from the Reinventing Eve exhibition. The artisanal Italian furniture company created a showroom exhibition for their eco-friendly and efficiently structured furniture that suited the artworks of Sally Smart, Marisa Ng, Natisa Jones, Lindy Lee, Inge Rijanto , Arahmaiani. Ines Katamso and Melissa Tan.
April 10, 2019