Art Moments marked its inaugural fair on the weekend of the 3rd to the 5th of of May 2019. Founded by Leo Silitonga, the art fair comprised of 35 art galleries that are based in Indonesia, Singapore, Taiwan, Vietnam, Beijing, Malaysia and Hong Kong with the fair highlighting works from world-renowned artists such as Cyril Kongo and Kaws.
ISA Art Advisory and Indonesian Luxury presented The Gamelatron Sanctuary, a body of work involving sonic kinetic sculptures crafted by American artist Aaron Taylor Kuffner. Narrating a story of globalization and collision between the cultures of the east and the west, 'The Gamelatron Sanctuary' features 'Bunganya Dewa,' which translates to 'The Flower of the Gods." Art fair visitors came out of The Gamelatron room with fascination of its ability to project authentic Gamelan music that was composed by the artist. Visit Indonesian Luxury to learn more about the artist and his available works.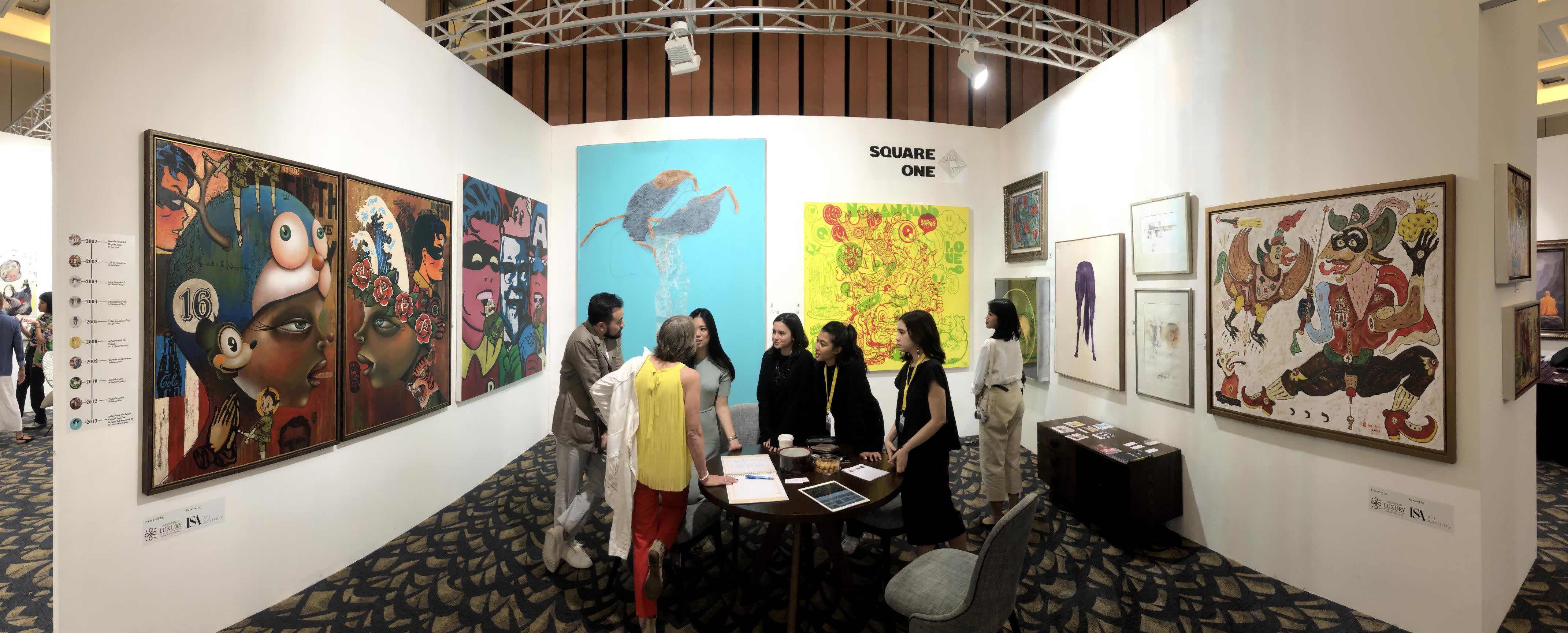 Indonesian Luxury showcased a series of early works by Indonesian contemporary artists: Indieguerillas, Handiwirman Saputra, Angki Purbandono, Uji Hahan Handoko, Ugo Untoro, Christine Ay Tjoe and Heri Dono. Curated by ISA Art Advisory, the booth titled 'Square One' highlighted the value of the early work that visually distinguishes the artists' creative identity and their journey and process, which has shaped them into prominence today. All the artworks are available on Indonesian Luxury.
May 8, 2019