October Newsletter
Etza Meisyar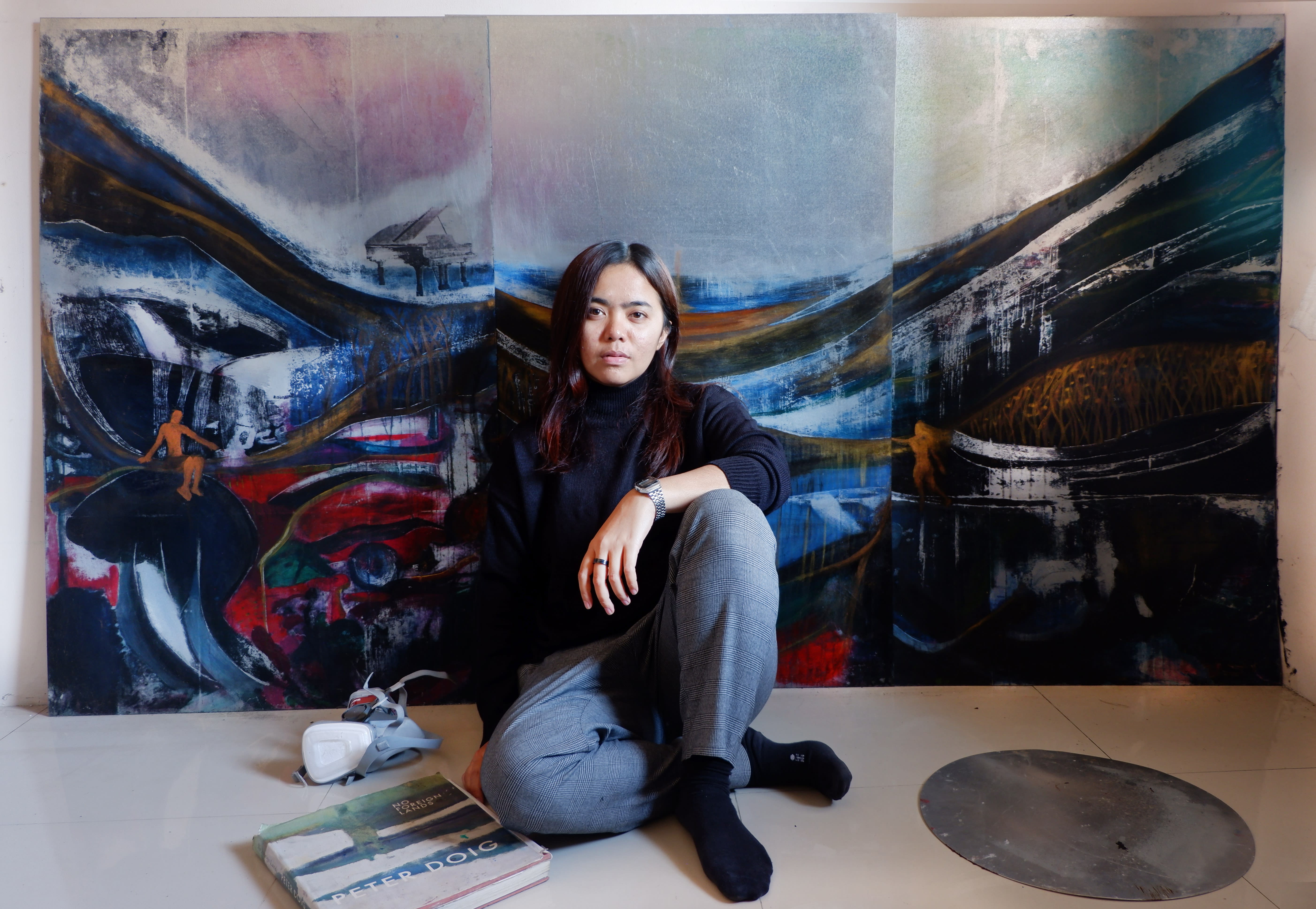 ISA Art & Design is pleased to announce an exhibition by Etza Meisyara curated by Agung Hujatnikajennong. Meisyara is an Indonesian new media artist who calls herself a "Composer of Sound Artist." She maintains music and sound as her first love and infuses it in every one of her creations. She weaves together both art and music with humanist concepts and her values, aided with the technology of the 21st century. Through the artwork created and curated for the show, Meisyara discusses the current global social environment. She aims to "capture the psychological state of the current situation of the new normal with a sense of deep personal contemplation."

As an interdisciplinary artist, Meisyara uses mixed media to connect to "the notion of the energy transformation." She chooses to use metal as her primary medium, as inspired by the concept of change and impermanence. To amplify her artistic expression, she uses the technique to scratch, burn, erase, and overprint the colors with mixed media: photo etching on a metal plate with sulfur, asphalt, and acrylic paint. The image and color are not only printed and painted on but emerges as a result of the chemical process. Meisyara adds, "The etching and burning process itself is the manifestation of my emotions as an artist." Both cannot be controlled or contained with ease."

The exhibition will be held at Wisma 46 in Jakarta and open for viewing from October 23rd until November 20th, 2021.
Artist Spotlight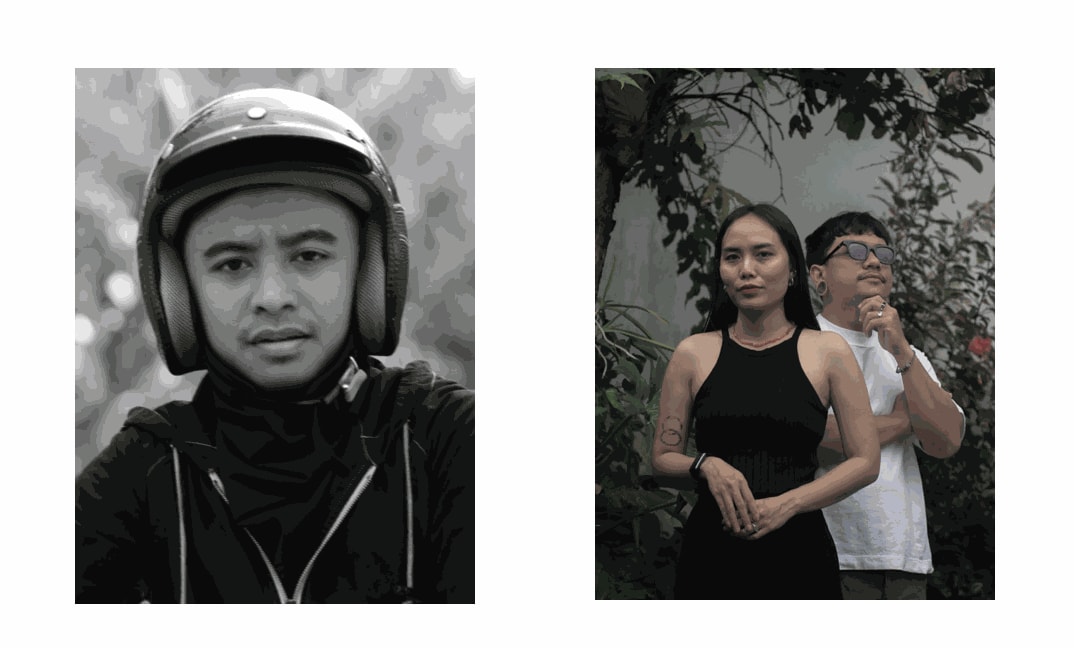 ISA Art & Design is proud to present Objective List, an exhibition by Taufiq. HT and Tempa launching October 30th - December 30th, 2021.

Objective List was chosen as the title of this exhibition due to the combination of narratives from Tempa and Taufiq, which emphasize the idea that items with more value than meaning are questions in their life journey and Objective List Theory. According to the Objective List Theory, people can achieve happiness if they can fulfill various desired goals such as material needs, freedom, health, education, knowledge, travel, and friendship.

The works of Taufiq and Tempa deliver messages which remind us that objects and materials in the form of physical and non-physical are a reflection of whether people can achieve happiness after fulfilling various material needs. They believe that there is a sense of belonging and a desire to return home, both physically and psychologically (a place of comfort, family, or even death). They attempt to analyze, unpack, read, and rearrange objects of everyday life.

Objective List will be located at ISA Art & Design's incubator gallery, Omah Budoyo, Yogyakarta. Registration for this exhibition will open in the coming weeks.
Urban Dialogue #3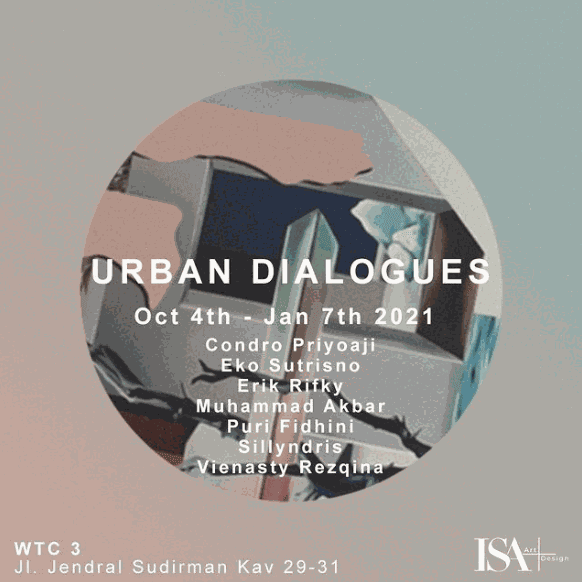 Urban Dialogue #3 is a project to build dialogue through art media in public spaces. For the artwork to be accessible to all levels of society without boundaries, its flexible and non-massive space-forming elements are placed in familiar urban locations.

Urban art is a work of art displayed in public spaces considered both a form of communication between communities and a necessary form of expression for society. It was introduced to Indonesia in the late 1990s and has since expanded, making it a phenomenon. Urban art first emerged during the New Order authoritarian regime, where urban art was still small and considered a daring movement at that time. Urban art is now a platform for artists living in urban areas to communicate their problems with society.

Explore the works of 7 Indonesian artists who have taken their urban context into art practices of new light and perspectives:

Puri Dhini has an interest in urban and community influences.
Vienasty is interested in generic perceptions and stereotypical perceptions of visual images that emerge from the internet.
Eko Sutrisno introduces his project about Cicadas.
Condro raises the problem of color composition that occurs in urban areas crowded with advertisements or billboards from promoting brands.
Akbar emphasized remembering the elements based on land other than the sky.
Sillyndris is inspired by the daily activity of urban women.
Erik has long been interested in bringing up themes from industrial areas.

Urban Dialogue #3 will be available for viewing at the WTC 3, Jakarta from October 4th - January 4th, 2021.
October 12, 2021