Sinta Tantra
Karachi Biennale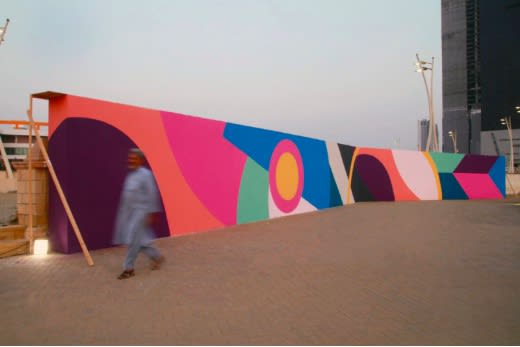 Since 2016, the Karachi Biennale has been a flagship project that uses art as a vehicle to discover, discuss and respond to the city of Karachi, Pakistan. British, Balinese artist Sinta Tantra was appointed to execute a site specific mural on the walls of Karachi's largest urban park 'Bagh Ibn Qasim'. Titled 'Bright Dawn', the mural reinforces historical context, drawing from the works of Rudyard Kipling. The work reimagines complex colonial histories between Great Britain and the empire where "the sun never sets". Tantra's use of bright, tropical colors are just the mere surface of the complexity between her geometric abstractions and narrative explorations.
See available works by Sinta Tantra
Contact marketing@isaartanddesign.com for further enquiries.
Art & Design
November 6, 2019